Ultrasound services & Pregnancy Spa
2D, 3D, 4D, 5D & HD
for Tampa's Expecting moms
Peeping Moms Ultrasound & Pregnancy Spa
Peeping Moms Ultrasound has created a relaxing, intimate, and upscale womb with a view for expecting moms. We invite you and 12+ loved ones in to experience how we have created our services based on an emphasis on our high standards of education, professionalism, technology, and environment. We take our time with each and every client to ensure that you leave our boutique with a joyous feeling that we helped create by providing exceptional experiences and those magical moments you expect. Our state-of-the-art, women's health ultrasound machine specifically caters to moms-to-be. We spare no expense in how we operate our boutique taking care that you always feel safe, clean, heard, and happy when you have completed service. Offering a wide array of 2D, 3D, 4D, 5D/HD ultrasound services, as well as many add-ons to customize your magical moments. If for some reason, the baby is not cooperative during your ultrasound experience, we will bring you back for another scan free of charge. Looking for some relaxation?  Peeping Moms also offers pregnancy spa services such as Prenatal massage, Swedish Massage & Deep Tissue massage, Belly & Foot Scrubs as well. Our clinic is conveniently located off of Highway 301 and I-75, making it a quick trip for anyone in the Tampa Bay area.
Our Ultrasound & Pregnancy Spa Services

Ultrasound
Exceptional 2D,3D,4D, and 5D ultrasounds for your pregnancy journey.
Diagnostic Ultrasound
High quality diagnostic ultrasound services with speedy reporting times.
Gender Reveal
Several services specifically in mind for determining the sex of your baby!
Mommy Care Kit!
We all know and expect that pregnancy comes with some aches and pains, especially towards the end.  The Mommy Care Kit has just about everything you could possibly need for a more comfortable pregnancy experience! Items in this kit are all safe for pregnancy, FDA approved and promote healthier circulation, much needed support and so much more. These items are covered by most insurance providers.
Click the Find Out More button to input your information and a Nurse Practitioner will contact you for more information regarding your eligibility.
Our Ultrasound Clinic & Pregnancy Spa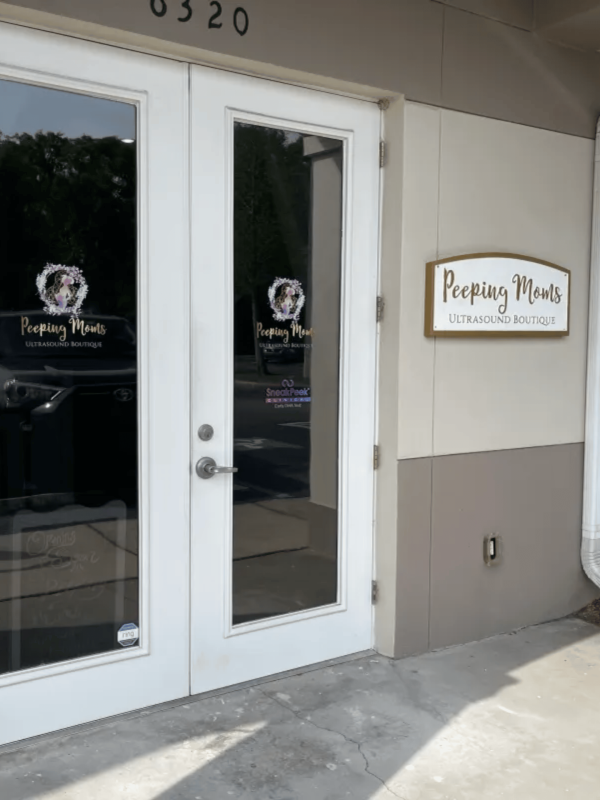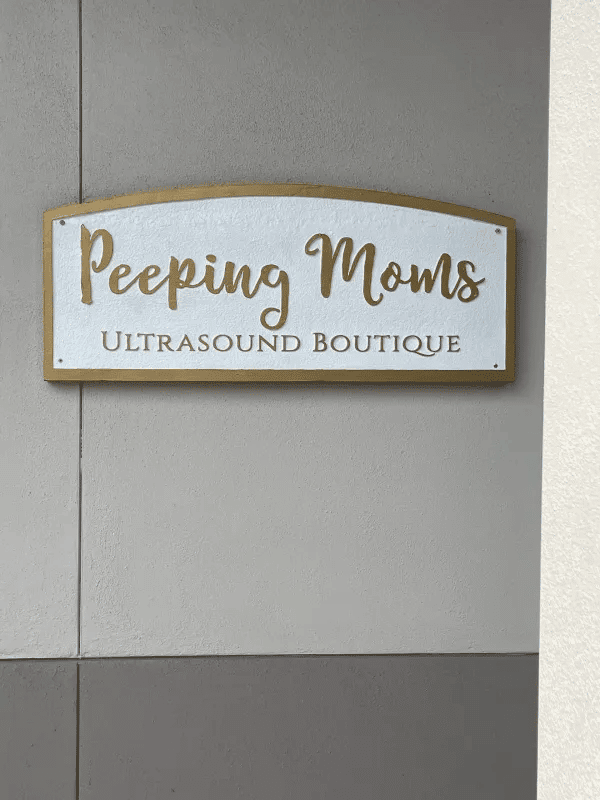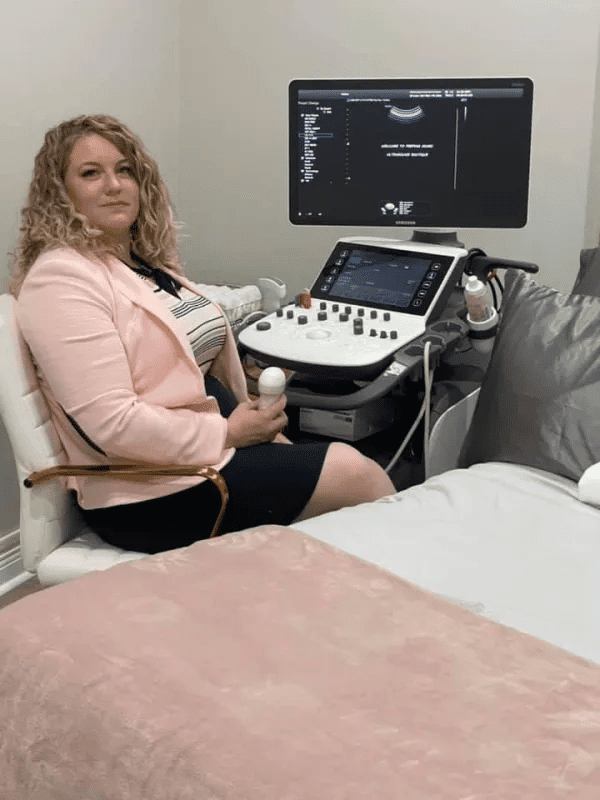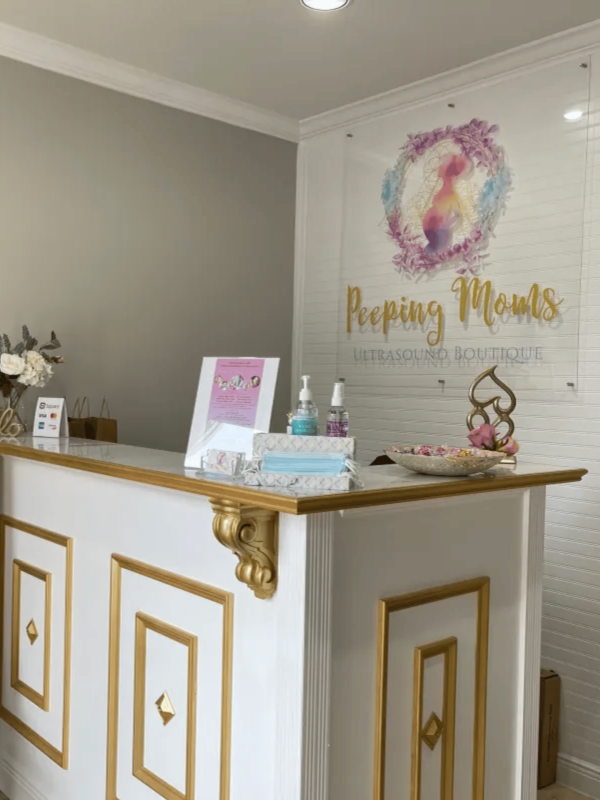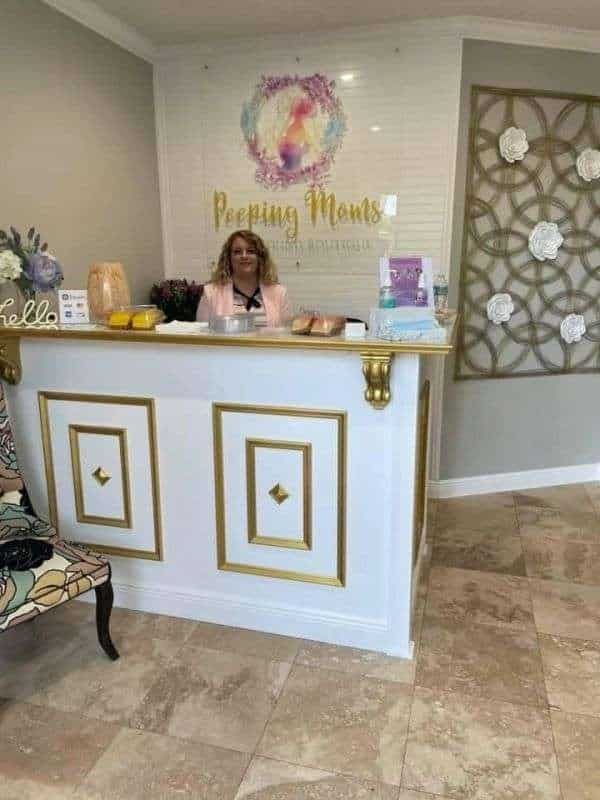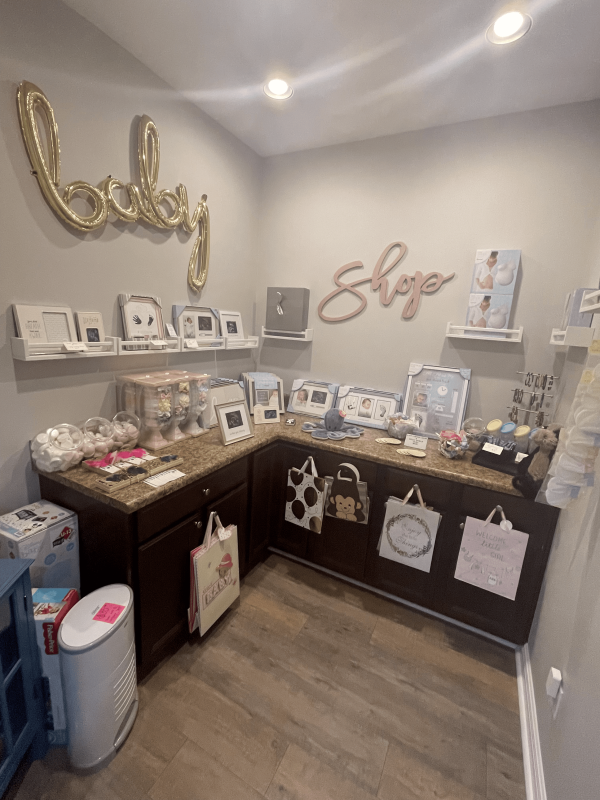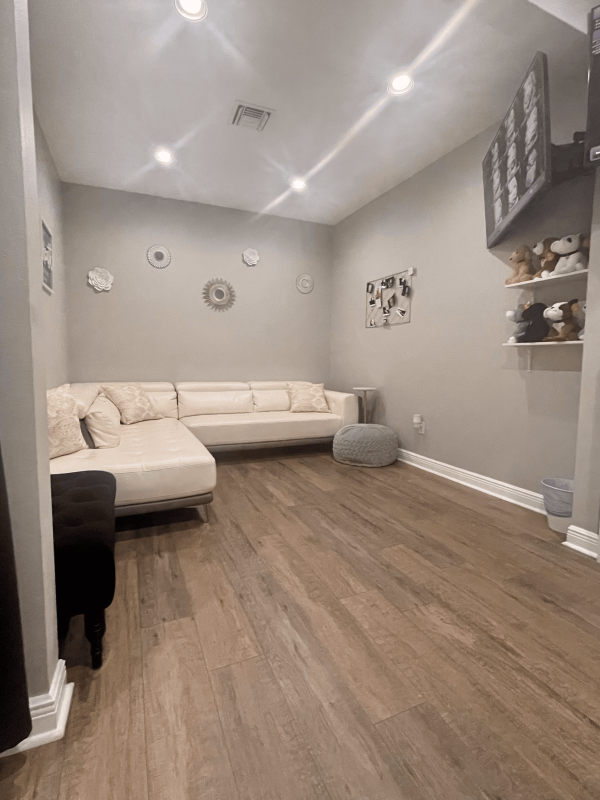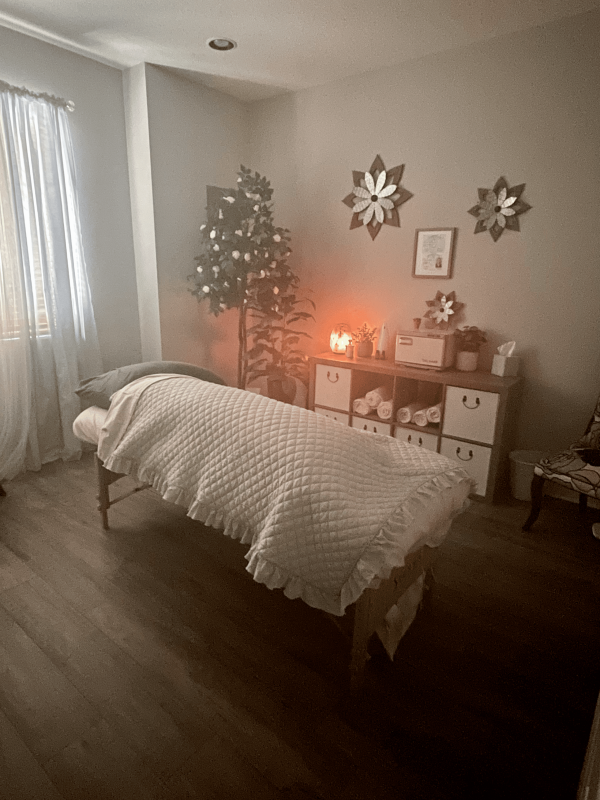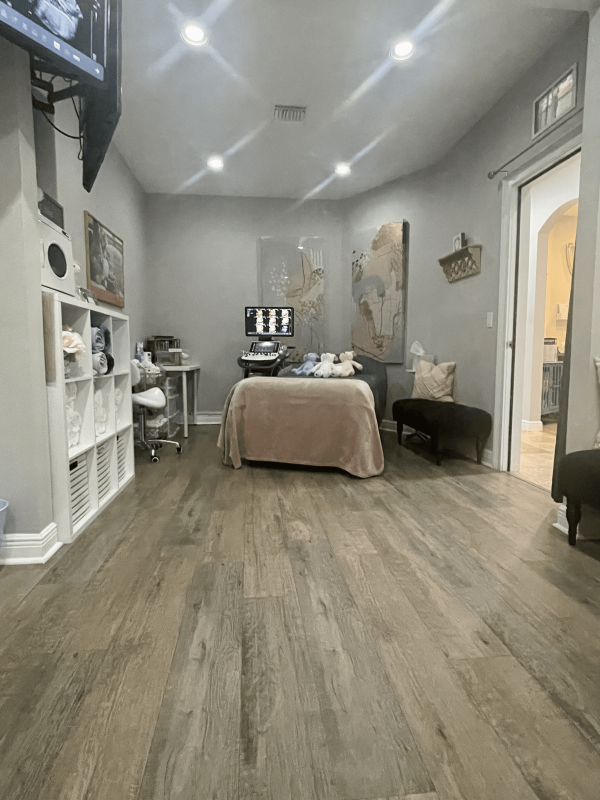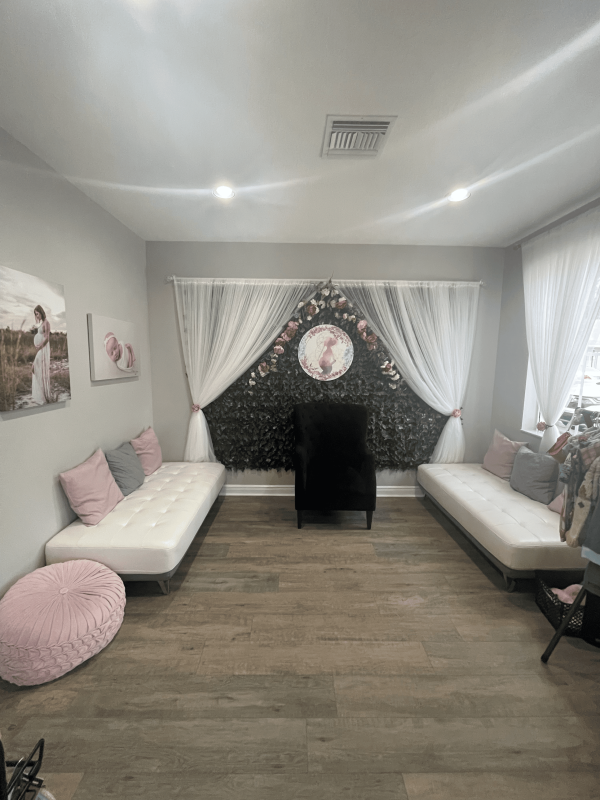 Faqs
The best answer to this is….drink your water! Fluid around baby enables the ultrasound waves to get a better image of baby.  Start drinking water a few days prior to your appointment.
1st Trimester moms should ARRIVE with a full bladder for your scan. 2nd & 3rd Trimester moms should have an empty bladder at the time of  your ultrasound.
Please avoid caffeine and carbonated beverages as it has a tendency to dehydrate and create gas in the abdomen/pelvis making it harder for the ultrasound to penetrate.
Yes! Peeping Moms Ultrasound Boutique proudly gives a 15% discount to military families with proper ID. As a proud military wife and key spouse myself, I extend a vast THANK YOU to our military personnel as well as their families.  I also acknowledge that we have hometown heroes such as police, fire, and first responders.  Without you our world would be incomplete.  Thank you for all that you do!
We also give a 10% discount to our repeat moms.  We know that you have a lot of options when it comes to your elective ultrasound services.  We appreciate that the majority of our moms do come back for an additional service with us.  To show appreciation to those moms that come back,  we offer a discount.
YES!!!! Part of the experience here at Peeping Moms Ultrasound Boutique is being able to help create the loving bond between your baby and family.  Being able to see the baby helps solidify that bond.  There is no age minimum either, we know that many families have babies close together. It's important for them to be able to have this experience as well.
We know that times have changed since Covid has entered our lives, but here at Peeping Moms Ultrasound Boutique we are staying on top of providing the cleanest environment possible. Seats, tables, and any touchable surfaces will be wiped down in between appointments. Each mom that comes into our clinic will have a sanitized surface to lay on.
Although the first trimester is a very magical time, the amount of time we scan is much less than 2nd & 3rd trimester.  The amount of change that is observed in the first trimester ultrasound is amazing.
Our 2nd & 3rd Trimester ultrasounds are looking at a lot more detail, especially with our 3D, 4D & 5D Ultrasound services.
If for unforeseen circumstances, baby is not cooperative or we are unable to determine gender at the time of your visit, we will schedule another time for you to come back and try again free of charge.
Send us a text to (813) 647-9099 or hit the contact button and we will get back to you as soon as we can.
Peeping Moms Ultrasound Boutique and Massage
We are a locally owned and operated ultrasound clinic & pregnancy spa founded by an experienced Diagnostic Medical Sonographer with 12 + years of medical experience.  Our clinic is dedicated to the services of women and families during pregnancy.
Peeping Moms Ultrasound Boutique was founded in 2021 in Riverview, Florida providing services for the Tampa area and beyond. We provide tools and support to women during the most beautiful and happy period of their lives.
In 2022 we introduced paternity testing (legal paternity & informational), processed by the same awesome company that processes our gender DNA tests.  We offer the Standard Trio, Motherless, NIPP & Maternity testing in non-chain and chain (legal) collections. Diagnostic DNA Center, DDC, is the leading provider of DNA & paternity testing.
The Owner & Sonographer of Peeping Moms Ultrasound Boutique has dedicated her career to caring for others compassionately.  Stormy caters to each client, taking her time to ensure that each mom gets that amazing pregnancy ultrasound experience that they deserve. Exhibiting a passion for providing experiences for moms throughout each trimester of pregnancy.  She listens and values your input with each part of your journey, whether it's during your 1st trimester, 2nd trimester, or 3rd trimester.
While Peeping Moms Ultrasound is synonymously known for our elective ultrasound services, we do offer diagnostic medical ultrasounds as well.  Whether you need Follicular Monitoring for your IVF, IUI, or another infertility journey, 1st trimester trans vaginal ultrasound, 2nd trimester anatomy ultrasound, or 3rd trimester growth or BPP ultrasound.  We can provide all those services to our families and beyond.  Our diagnostic ultrasound services are offered at a very competitive and affordable cash price.
We strive to offer our clients exceptional service at an affordable price.  Offering services at many different price points to give the opportunity to each family expecting a baby the ability to experience ultrasound services outside of the typical services offered at your OBGYN or Midwife office. Providing an affordable ultrasound experience is an important part of the foundation of Peeping Moms.  We will honor any local competitor's coupons or match their pricing.
Peeping Moms Ultrasound Boutique proudly collaborates with many locally owned, small businesses to ensure that each of our expecting moms has the resources needed to navigate through one of the most beautiful times in your life!
Thank you for allowing Peeping Moms Ultrasound Boutique & Pregnancy Spa to be a part of your pregnancy journey