Pregnancy Resources
Navigating the pregnancy journey can leave you confused and in need of more information about pregnancy resources. Peeping Moms loves input from our clients and other moms in the Tampa area that share with us their best resources for all things related to pregnancy. We are here to offer just a glimpse into what can be some of the best resources in our community. We like to think that we don't just serve the expecting moms of Riverview, but all pregnant moms in the Tampa Bay area. If you know of an amazing resource that should be listed here on our page, please send us an email to [email protected] so we can add them for our moms!
We love collaborating with businesses in the same niche of serving women at each stage, whether that is TTC, infertility, early pregnancy, mid-pregnancy, late pregnancy, or postpartum.
Ella + Emmy Photography
Ella + Emmy Photography is a full service photography studio specializing in maternity, newborn, and beyond. We are dedicated to capturing those precious little details and creating beautiful, professionally crafted artwork in order to preserve your most treasured memories for generations to come.
Wonderfully Made Midwifery Care
Wonderfully Made Midwifery Care is a Homebirth Midwife Service dedicated to providing personalized, caring, complete maternity care to families in Tampa Bay and the surrounding areas. Katie serves women and their families by providing prenatal care, birth, and postpartum care. And best of all, she will come to you! All prenatal visits, birth, and postpartum visits take place in your home. This allows you, your family, and me to grow a personal, trusting relationship throughout your pregnancy that makes your birth experience even more personal and intimate.
Hi! I'm Amanda DeWeese, and I am an International Board Certified Lactation Consultant (IBCLC). I am also an accredited La Leche League (LLL) Leader and an experienced nursing mother of 4 (all boys!). I hold a BS in Health and Physical Education with a concentration in Health Promotion and a Master of Public Health (MPH) degree with a concentration in Maternal and Child Health, in addition to being Certified in Public Health (CPH). I guess you could say I love helping families and I'm a lifelong learner! I serve the Tampa Bay area as well as online. My own breastfeeding journey began when my oldest son was born as a preemie in 2010. With the right support, my son and I enjoyed a long and healthy breastfeeding relationship. I would be honored to support your family's breastfeeding journey by empowering you to achieve your breastfeeding goals. I'd love to inspire confidence in your ability to make informed parenting choices and encourage the healthy and happy development of your growing family through evidence-based, clinical lactation support and education!

Contact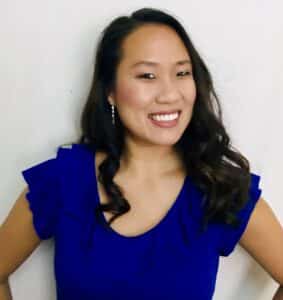 Amsy
Amsy is a certified birth and postpartum doula in Lakeland, FL. She loves taking on high risk pregnancies and helping her clients have the best possible experience. Her goal is that every client feels loved, respected, and cared for. If you are interested in finding out more, you can contact Amsy at [email protected] or @amsydees.doula on Instagram
Royal Gems
Royal Gems Courier and Delivery LLC is a courier and concierge business. On the concierge side, I offer doula services, nanny services, cleaning, tasks, errands etc.
Michaela Strauss – Therapist
Understanding that every person's story, experiences, and collection of struggles is unique. My goal is to create an authentic connection with you. I am here to support you in your journey of self-exploration and create a lifestyle that empowers you to thrive.
Becca Pascarella
Postpartum Sister Doula Services is designed to nurture the birthing person, baby and their partner. Often in the first few weeks after delivery the birthing person and partner are lost in the chaos of new parenthood. I have designed my packages to be focused on healing, mental health, emotional support and the nurturing of the new family. Some of my offerings include bodyfeeding support, infant feeding assistance, newborn care, safe sleep, sibling care, light housework, and nutrition. I will be your big sister and help guide you in this new stage of life.
House Calls for Kids
House Calls for Kids was created to make your life easier when you need it most. We are Tampa Bay's first in home Kids Urgent Care. No more waiting for hours in the ER or Urgent Care, or waiting to be seen during normal business hours. Stay home and let us bring the pediatric urgent care to you!
Bump to Baby Boutique
Bump to Baby Boutique was born in 2018 from the beautiful minds of a Mother and Daughter duo, Paulette and Nicole who strive to bring a level of elegance and tradition to their community. This is where they began brainstorming the idea of a baby boutique that focuses on traditional, yet unique and priceless items that can be passed down to siblings and then to their own children.
Pop + Sage
This all started out as a creative outlet. Then grew into something a little more! I originally started out by providing balloons to family and friends for their events. At the end of 2021 I decided to adventure out and create Pop+Sage. My family and I have enjoyed serving our community by providing balloon and rental service!! the journey is only beginning.
istroll
After having her first baby, Tess Partridge a once D1 athlete, med-school applicant and chemistry lab researcher realized that being a stay-at-home-mom might actually be a better fit. The desire to have a profession was imbedded in her yet she could not imagine sending her child to day care for majority of the day.
Florida Craniofacial Institute
Michelle Faoro RN Ibclc works at Florida Craniofacial Institute. They specialize in lactation consulting, tongue tie release, free prenatal consults and classes. The lactation department was originally dedicated to the Craniofacial patients with issues such as cleft lip and palate, but they have expanded to serve all parents and babies in need of lactation services.
Joyful Essence Birth Services
Joyful Essence Birth Services is dedicated to providing professional, reliable and compassionate care during pregnancy and the first hours of parenthood. We respect and serve all birthing preferences, and guarantee personalized support throughout your unique journey.
Misty Jones Photography
YOU DESERVE TO SEE THE BEAUTY THAT OTHERS AROUND YOU SEE!
LET US CELEBRATE YOU,
WITH A FULL-SERVICE EXPERIENCE.
WE WILL USE OUR EXPERTISE TO GUIDE YOU EVERY STEP OF THE WAY!
YOU DESERVE TO HAVE GORGEOUS PORTRAITS OF YOURSELF.
Infant Bliss Postpartum Doula
At Infant Bliss, our mission is to provide in-home, premium, custom, newborn care or postpartum doula services that support the entire family. We want everyone to enjoy the first few months with a newborn—free of anxiety, stress, and confusion.
Peeping Moms Ultrasound Boutique and Massage
We are a locally owned and operated ultrasound clinic founded by an experienced Diagnostic Medical Sonographer with 12 + years of medical experience. We have dedicated our clinic to the services of women and families during pregnancy.
Peeping Moms Ultrasound Boutique was founded in 2021 in Riverview, Florida providing services for the Tampa area and beyond. We provide tools and support to women during the most beautiful and happy period of their lives.
In 2022 we introduced paternity testing (legal paternity & informational), processed by the same awesome company that processes our gender DNA tests. We offer the Standard Trio, Motherless, NIPP & Maternity testing in non-chain and chain (legal) collections. Diagnostic DNA Center, DDC, is the leading provider of DNA & paternity testing.
The Owner & Sonographer of Peeping Moms Ultrasound Boutique has dedicated her career caring for others compassionately. Stormy caters to each client, taking her time to ensure that each mom gets that amazing pregnancy ultrasound experience that they deserve. She has a passion for providing experiences for moms throughout each trimester of pregnancy. She listens and values your input with each part of your journey, whether it's during your 1st trimester, 2nd trimester or 3rd trimester.
While Peeping Moms Ultrasound is synonymously known for our elective ultrasound services, we do offer diagnostic medical ultrasounds as well. Whether you need Follicular Monitoring for your IVF, IUI or other infertility journey, 1st trimester trans vaginal ultrasound, 2nd trimester anatomy ultrasound or 3rd trimester growth or BPP ultrasound. We can provide all those services to our families and beyond.
Peeping Moms Ultrasound Boutique proudly collaborates with many locally owned, small businesses to ensure that each of our expecting moms has the resources needed to navigate through one of the most beautiful times in your life!
Thank you for allowing Peeping Moms Ultrasound Boutique to be a part of your pregnancy journey!