Capturing baby's heartbeat
Our 2nd & 3rd-trimester ultrasound services come with a Doppler of your baby's heartbeat. Doppler is what is used to get the audible sound of your baby's heart beating. We are able to listen to the sweet pitter-patter of your baby's heart beating. It is the most amazing sound in the world!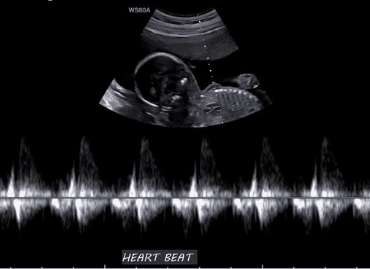 We print out a 2D ultrasound image of your baby's heartbeat that is captured during each ultrasound. Measurements are also taken of the beats per minute or BPM at this time to tell you what your baby's heart rate is.
Heartbeat Keepsakes
After we have captured your baby's heartbeat, we are able to offer many keepsakes for our families. One of the most treasured ones is our Heartbeat Keepsake Jewelry. We take your baby's heartbeat and send it in for a custom, treasured piece of custom jewelry to be made for you to treasure forever!
These keepsakes are a wonderful baby shower gift or push present for mom, dad, grandma, grandpa, or anyone else who will treasure your baby's heartbeat. Interested in putting additional heartbeats on jewelry, such as siblings, mom or, dad? We are able to capture their heartbeat or voice to have a custom piece of jewelry made for them too!
Check out more keepsakes here.
My Baby's Heartbeat Animals
Your baby's heartbeat is magic to your ears!
Our Heartbeat Bear collections allow you the opportunity to capture your little one's heartbeat and sounds in an instant.
Our cuddly collections of stuffed animals make the perfect gift for baby showers, gender reveal parties, or just because. Gifting one of these to family, friends, or even to yourself is an incredible way to cherish your little one's heartbeat. This truly is a stuffed animal you will never outgrow!
Peeping Moms stocks a wide variety of My Baby's Heartbeat Animals for you and your family to choose from. In addition to our animals, we also have Doppler picture frames to choose from to send to family afar.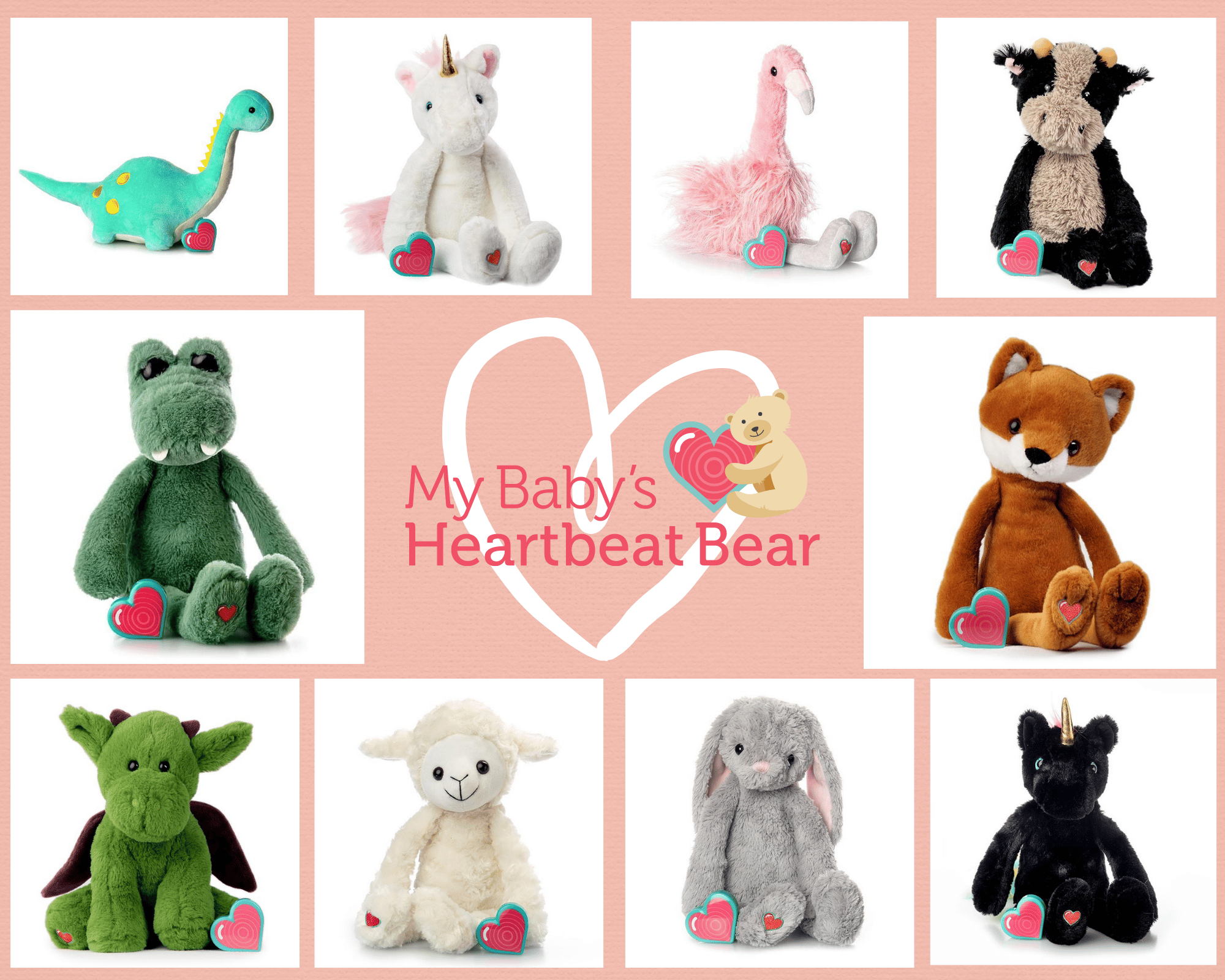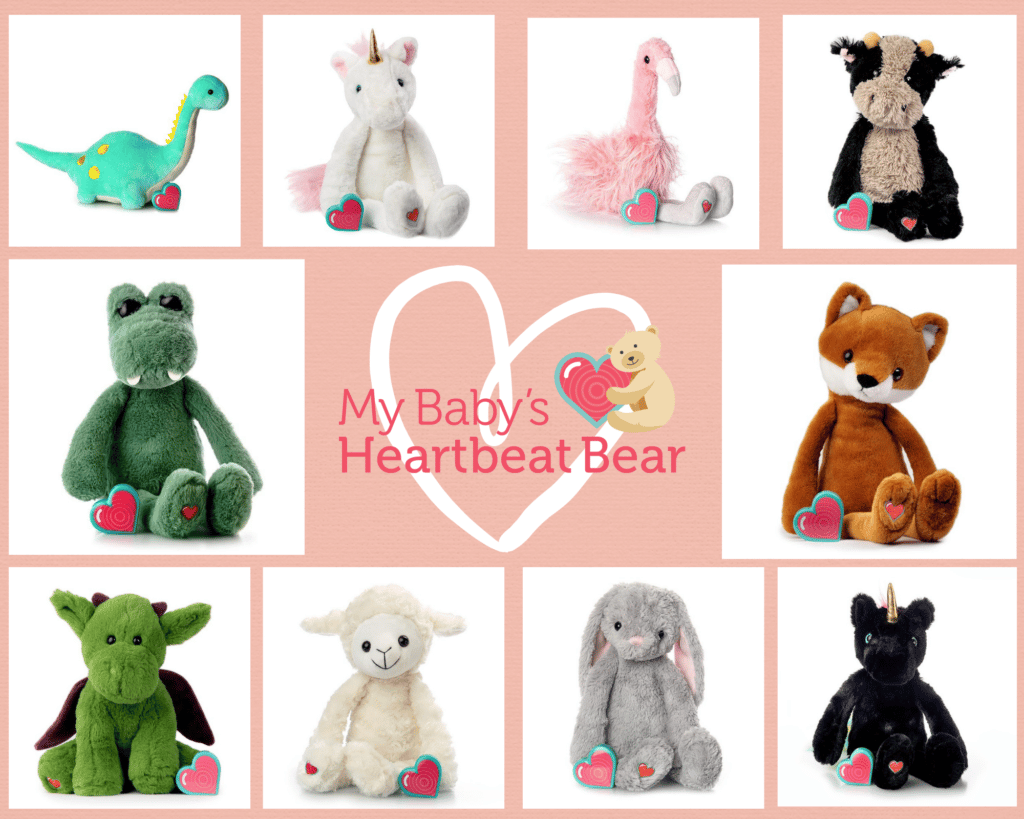 Check it out!
Check out all of our awesome services available. Make sure to tell your Sonographer that you want to add one of these amazing keepsakes to your appointment.